In a Notification dated 11th February, 2019, the Jharkhand State Pollution Control Board has revised the fee of Consent to Establish (CTE) i.e. (NOC) and Consent to Operate (CTO) under the Air (Prevention and Control of Pollution) Act, 1981 ("Act"); effective since 4th January, 2019.
The fee/s have been revised on the basis of the amount of capital investment ( land, building, machinery without depreciation):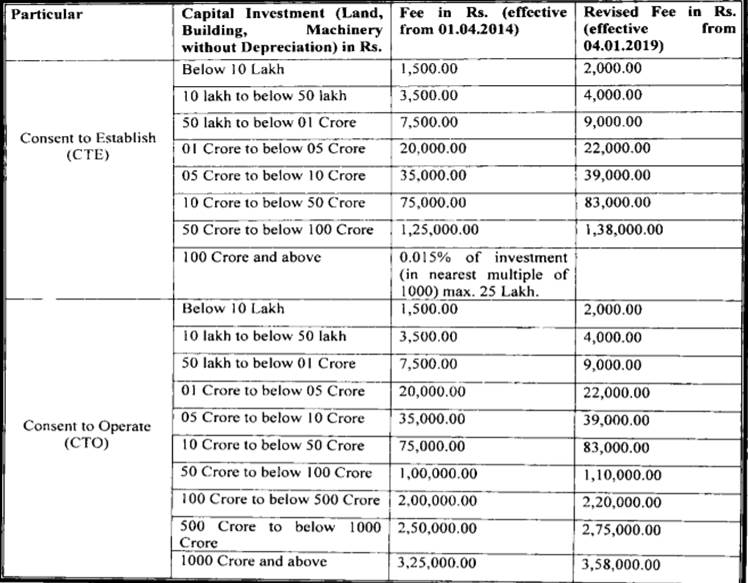 The fees for obtaining such CTE and CTO under the Act have been revised as a fallout of the 36th Board meeting held on 21st December, 2018 (Agenda No. 18).
Source: Jharkhand State Pollution Control Board