Komplied Brings Awe Into Audits
Instant set-up and commencement of audits
Comprehensive reporting with analytics
Logic driven questionnaires to assess gaps and risks
Centralised repository for proofs
Highly Configurable to manage all types of entities, functions and operating units
Secure, SaaS solution that allows customisations for specific audits
Unlimited number of audits
Komplied – An Intelligent & Collaborative Software That Ensures Comprehensive Audits

Multiple simultaneous Audits

Industry agnostic audits

Automatic Risk Assessments

Monitor Realtime Audit Status

Comprehensive Reporting & Granular Audit Analysis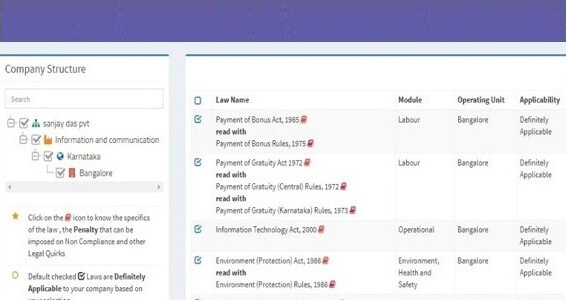 Identifies Applicable Laws & Compliance Tasks Within Minutes
Audit Managers can opt for the modules to be covered min the audit and view the applicable laws by clicking few buttons
Komplied uses a back-end engine that allows to select applicable laws based on replies to basic questions about your organisation.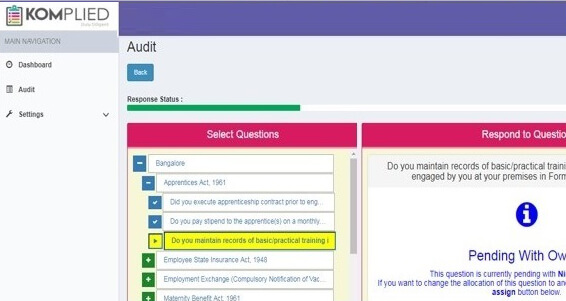 Logic Tuned Questions to Ensure Comprehensive Audit
Based on the applicable laws, the software intelligently list out the questions that need to be covered for each applicable laws.
Respondents are required to respond to each of the questions that are approved by the Auditor.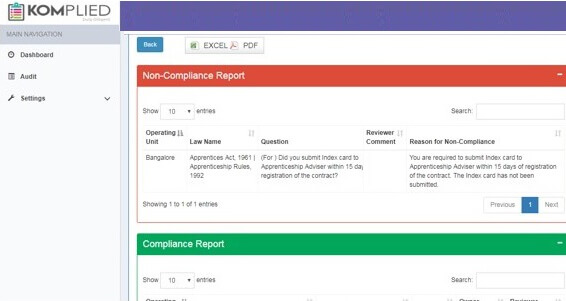 Comprehensive Reports Pinpoint Non-Compliance Across Locations
liminate the need to consolidate data from disparate tools and other auditors through a centralised tool.
Allow you to leverage the benefits of having details status reports indicating the compliance status across all your locations.
Download audit reports in different formats; viz. excel, pdf, etc.
Determine Price & Get Started


Defining the audit workflow

Initiation of Audits across organization

Getting Realtime audit status & granular audit report